In heels, women look gorgeous. A pair of heels may improve your style whether you're headed to the office, a party, or any other event. Some people, on the other hand, are concerned about the pain of wearing heels.
Keep in mind that various companies have varying sizes while buying heels. Because loose heels might lead you to lose your balance, high heels must fit snugly and firmly around the foot. Shoes must have enough room for your toes or else they will cause pain and discomfort.
Other variables to consider are padding and cushioning, which may make wearing heels considerably more pleasant. When it comes to comfort, heels aren't quite as fantastic as sneakers. However, if you pick them carefully, they might be comfortable enough to wear on a daily basis.
Top 10 Heels Brands in India
1. Clarks
In India, Clark is a well-known shoe brand that offers a wide range of casual shoes and footwear. Clarks has a comprehensive selection of men's and women's shoes, sandals, boots, and sneakers. Cyrus Clark began Clarks in 1825 as a British shoemaker.
2. Khadim's
You've come to the perfect spot if your dress code includes heels. Khadim has the most fashionable and comfortable heels for ladies. Satya Prasad Roy Burman created Khadim India Limited in 1981.
With its distinct style, this shoe company caters to both men and women's footwear trends. Khadim India Limited is an Indian footwear company situated in Kolkata. It has a large selection of footwear at an affordable price.
3. Bata
Bata is a Czechoslovakian family-owned corporation that was formed in 1894. Tomas Bata and his relatives founded the organization.
This pair of Bata formal shoes is one of the most adaptable formal shoes available. It is composed of suede or leather and has elastic bands on the sides to make it more comfortable to wear.
Bata provides high-quality shoes, slippers, and high-heeled shoes for women at a reasonable price. It first came to India in 1931 and has been popular among Indian households ever since.
4. Mochi
This is an Indian footwear and leather accessories business formed in 2000 in Bengaluru. Mochi provides a variety of heels in various sizes and styles that you may select from depending on the occasion.
It has a wide selection of sandals, wallets, belts, and high heels for women. There are single-strap heels, ankle-strap heels, glittery heels, and even shoes built just for special occasions. The company has 150 stores in 50 locations across India.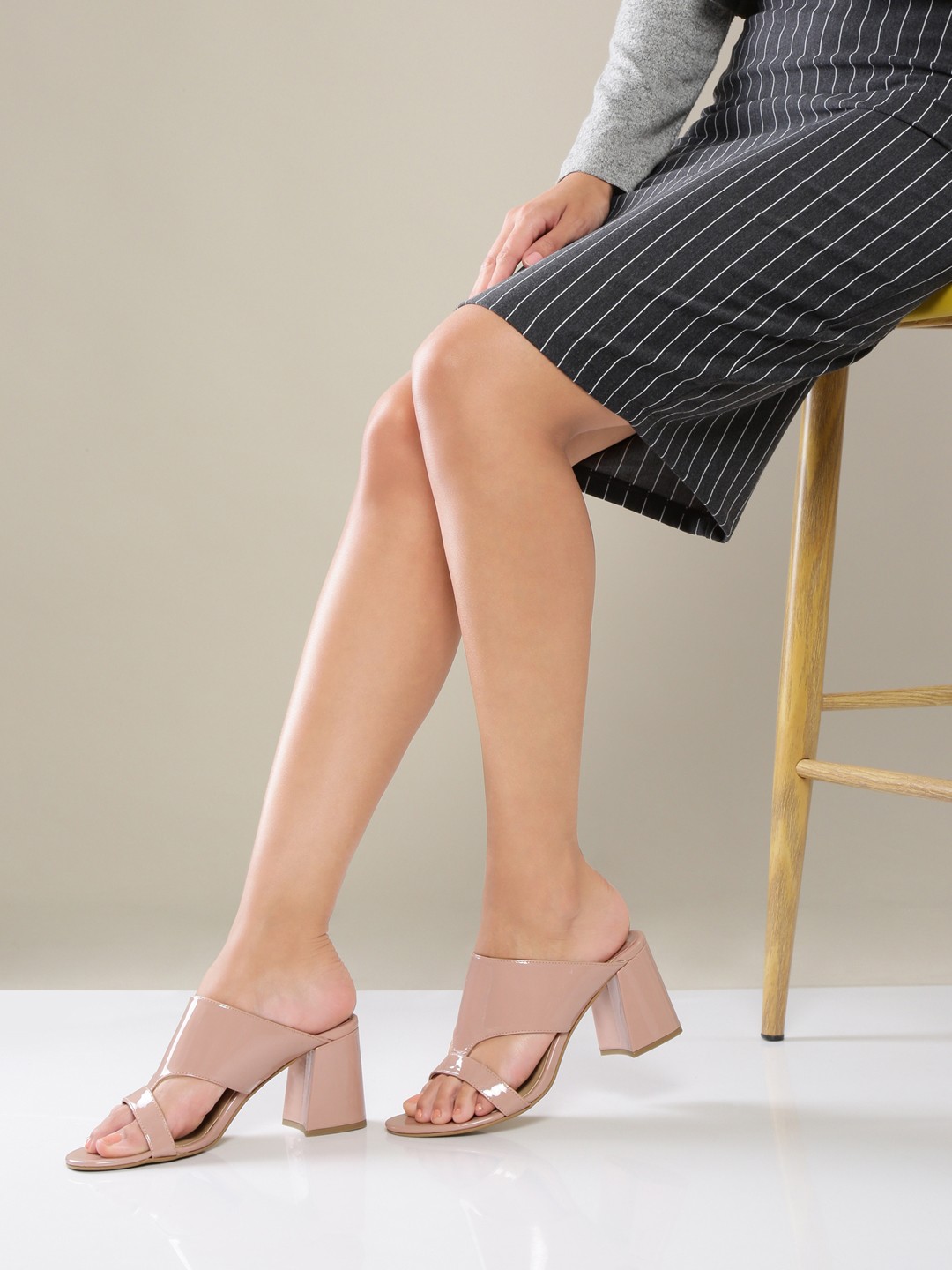 5.
Hush Puppies
The majority of Hush Puppies men's footwear is composed of real leather that is tough enough to resist regular wear and tear.
The bottoms of all of their casual shoes are cushioned foam. Casual style is as strong in today's global economy as it was in 195, when Hush Puppies first debuted it. Hush Puppies took this idea and ran with it, becoming one of the top five worldwide casual footwear companies.
It now has six shoe production facilities, 350 exclusive showrooms, and 6000 multi-brand retailers throughout 25 countries. Liberty offers a variety of footwear for men and women, including high heel shoes for girls.
6. Metro
Metro Shoes has 500+ showrooms across India, including 130+ tier-II cities. Manufacturing facilities in Mumbai, Ambur, China, and Brazil are used by the corporation.
It sells both men and women's heel shoes, sneakers, boots, and other footwear accessories.
7. Marc Lorie
Marc Lorie is a women's fashion company founded on the Internet. It carries boots, sandals, and casual clothing.
Arvind Kamboj and Jitin Goyal started the Indian fashion label in 2014. It provides delivery throughout India. It also offers free delivery throughout India.
8. Crocks
Wear Crocs Women's assortment to be comfy all day. Choose from a variety of Clogs, Flip-flops, Sandals, Flats, Loafers, Shoes, Sneakers, and Boots.
if Alter your mind It's simple with our no-cost return policy. Crocs offer a 90-day guarantee on its items. All orders over $995/- receive free delivery. Crocs may be worn for any occasion and are also suitable for all weather situations.
Crocs are both waterproof and long-lasting. By assuming the shape of the feet, the foam used to make the footwear delivers softness and flexibility.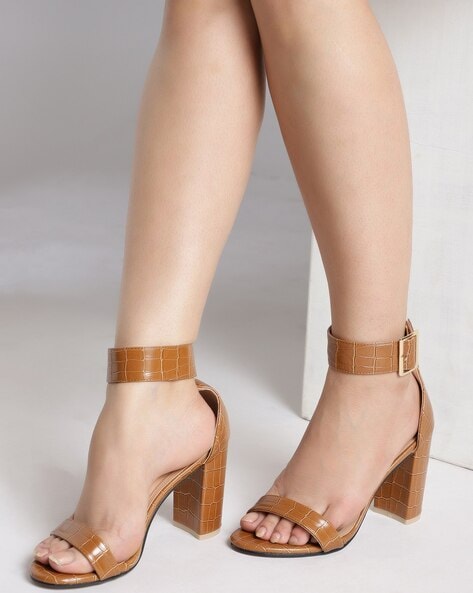 9.

Dream Pairs

We are committed to producing high-quality, trendy high-heeled shoes that are also comfortable. Dream Pairs also has an online store where you can get your favorite pair of sandals, heels, boots, sneakers, and more.

Dream Pairs offers a wide range of footwear for ladies, men, and children. Our objective is to design shoes that make people happy. It is the best brand for heels in India.

Comfort, brightness, and radiance are all present in Dream Pairs footwear. At Dream Pairs, you may choose shoes that match your vision.
10. Steve Madden
Steve Madden is the top men's and women's footwear brand in America. Rock & Roll inspires Steve Madden's distinctive creative designs. Steve Madden creates goods that are unique, occasionally daring, and always fashionable.
It is quite comfy to wear. They are also quite light. Steve Madden, Steven by Steve Madden, Madden Girl, MADDEN, and other brands are among the company's numerous.
Also read :Best icecream brand in India